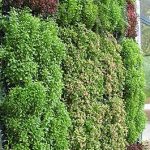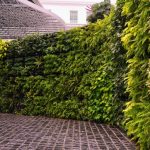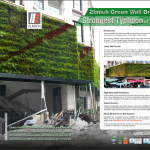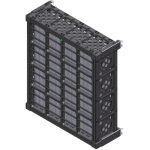 VersiWall® GM Planter
VersiWall® GM offers architects and developers a complete, durable and dependable, solution for turning heat-absorbing walls into cool and attractive living walls that assimilate seamlessly into a natural or garden environment. It forms an insulating barrier that protects a building from the harmful effects of sunlight and UV exposure, provides noise attenuation, and helps to improve air quality.
VersiWall® GM is certified by independent international test authority to withstand wind uplift from various directions at 110km/h.
• Professional Engineer (PE) Certified
• Lightweight and modular
• Robust and easy to assemble
• Easy mounting and dismounting of modules
• Wider plant selection with 150mm media depth
• Space for concealed drip irrigation facilities
• Modules pre-planted in nursery before installation
• Module arrangement and design can be predetermined off-site
• Modules are made from 100% recycled plastics
• Supports Green Building Certification
Request A Quote