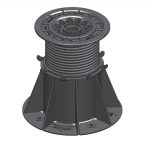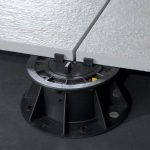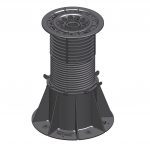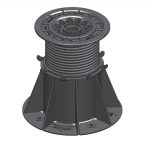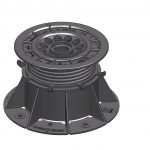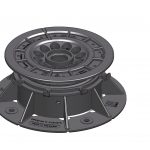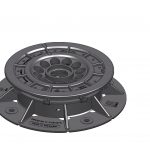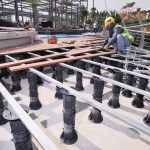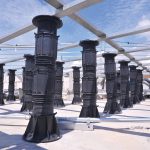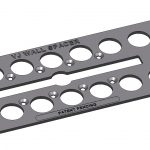 VersiJack®
VersiJack® is a height and slope-adjustable pedestal engineered by Elmich used to support paver or decking to reduce material, construction and lifecycle costs.
It caters to a wide range of height requirements, from 37mm up to 1,016mm.
It has high ultimate compressive strength for various height combinations and is manufactured from recycled materials which meet the EU's Restriction of Hazardous Substances (RoHS) requirements. It allows convenient progressive height adjustment and slope correction.
The large flat base and rounded edge does not penetrate or compromise waterproofing membranes and the design prevents water ponding and breeding of pests.
Accessories include slope-correctors, spacer tabs, wall spacer and bearer holders.
Features and Benefits
• Fewer parts required for greater heights
• Capable of progressive height increase
• Easy screw adjustments
• High compressive strength
• Slope correctors at top and/or base of pedestal
• Eliminates efflorescence and algae
• Does not damage waterproofing membranes
• East-to-install, cost effective and lightweight
• Efficient surface drainage
• Allows air ventilation
• Reduces sound transmission
• Eliminates bedding sand and screeds
• Easy access to concealed services
• Made from 100% recycled materials
• Supports Green Building certification
Applications
Pool surrounds
Roof terraces
Balconies and patios
Reflective pools
Plaza decks
Pedestrian walkways
Request A Quote